Fittings
A variety of sensor mounting fittings are available such as fixed, adjustable, and non-adjustable compression, and bayonet style. Other hardware is available including transition fittings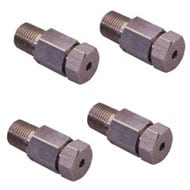 Thermowells
Thermowells are manufactured from drilled bar stock and provide a pressure-tight connection at the point of installation. These thick-wall thermowells are sturdy enough to handle high pressure, high velocity and corrosive environments. Suited for applications where the sensors are not compatible with the environment.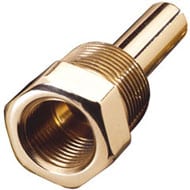 Protection Tubes
Constructed of ceramic or metal. The metal protection tubes are suited for high thermal conductivity for fast, precise readings. The ceramic tubes resist deformation, corrosion, abrasion and oxidation.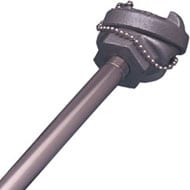 Connectors
Many varieties of connectors are available such as standard, quick-attach, high-temperature, three-pole and miniature connectors. All Watlow connectors meet the ASTM E1129 requirement and are color coded.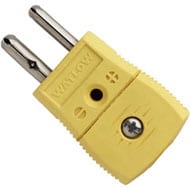 Connection Heads & Blocks
Watlow offers standard, explosion proof and polypropylene heads. Terminal blocks are available to complement the connection heads.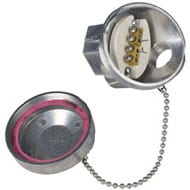 Transmitters
Watlow's temperature transmitters offer accurate measurement and improved reliability which reduces downtime and costs. The two-wire signal conditioner is constructed using surface mount and digital technology.
Request Quote
We respond quickly and have the specialists to make sure you get the parts you need.