Mineral Insulated Heaters
The MI strip heater is a thin, responsive heater that uses the most advanced heater construction techniques. A nickel-chromium element wire is embedded in Watlow's exclusive mineral insulation material, which has a much higher thermal conductivity than the mica and hard ceramic insulators used in conventional heaters. This thin layer of insulation brings the element wire closer to the heater sheath. The result is heat flows easily from the element wire to the sheath allowing the wire to run cooler than conventional heaters and increasing heater life.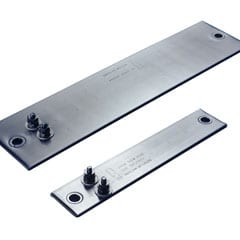 Mica Strip Heaters
Mica Insulated Strip Heaters Are Used in Hundreds of Industrial and Commercial Heating Applications.
An economical, practical and reliable heat source capable of providing uniform heat transfer to flat surfaces.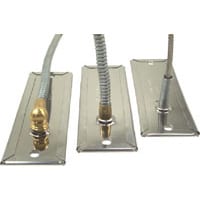 375 High Temp Strip Heaters
Named for its 0.375 in. (9.5 mm) thickness, this strip is a rugged heater capable of both high temperatures and high watt densities. Its ruggedness comes from the design and use of choice materials. Construction begins by accurately placing a coiled, nickel-chromium element wire in the center of the heater. The element wire is then embedded in MgO-based insulation compacted into a solid mass resulting in excellent heat conductivity and high dielectric strength. Finally, the heater is enclosed in aluminized steel sheathing.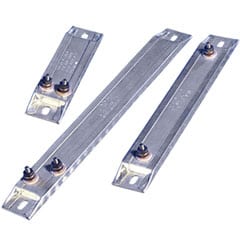 Ceramic Channel Strip Heaters
A Reliable heat source with seamless stainless steel sheath for flat surface mounting installations, Used in hundreds of industrial and commercial heating applications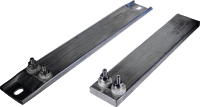 Maxistrip Heaters
TEMPCO Maxistrip Heaters are specially designed and engineered for trouble-free performance and more efficient heating of flat surfaces. Due to the rugged construction characteristics of this type of strip heater it is highly recommended for applications requiring excellent heat transfer and temperature uniformity.
 Design Features
Quick Installation
Contamination Proof
Various Lead Terminations
Excellent Heat Transfer
Excellent Temperature Uniformity
Designed for Durability and Trouble-Free Service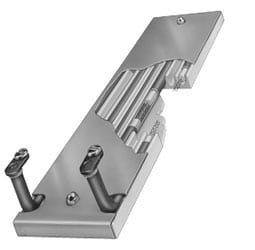 Request Quote
We respond quickly and have the specialists to make sure you get the parts you need.